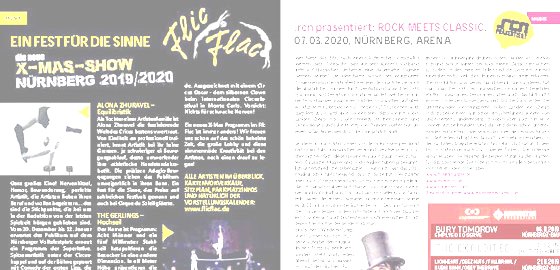 Veranstaltungen
16. November 2019
, Z-Bau,

Nürnberg
ZYCHEDELIC VOL. XXI: SUNSET VISION
 20:30
Zychedelic XXI - Sunset Vision
w/ Acid Rooster + Juju (IT) + Komodo Kollektif (GB)
Roter Salon
AK
Share
ACID ROOSTER started playing live shows in late 2015, but the three musicians have known each other since childhood and played music together since the early 2000s. While living together for many years and getting the same musical socialisation, it became a set ritual to go to the rehearsal space for endless jam sessions, improvising the entire night. So the first concerts of the band contained long, improvised jams of free-thinking psychedelic instrumental music without song structures, exploring the possibilities of the moment. An example of this period is the record "Live at Desi" from 2017. But after a while the band started elaborating different musical structures. So the debut album is a collection of 6 partly written and improvised pieces, which span a wide range of ideas, finally taped on vinyl and to be released in the summer of 2019.
JUJU (Sizilien/Italien)
- hypnotic psychedelic pop / fuzz club records-
"…a mindbending combination of intense psych-rock and shoegaze/dreampop-style atmospheric noise, with a healthy dose of free-thinking experimental attitude."
JuJu is the brainchild of Sicily-based Gioele Valenti (Lay Llamas, Herself). Used to designate objects, such as amulets, and spells used ceremoniously in West Africa, Valenti broadens the scope of 'juju' to encompass a mix of rhythmic psychedelia, ancient myths and Mediterranean neo-paganism. Through the music, JuJu tells the story of an on-going exodus from Africa that more often than not ends in ignored tragedies at sea, 'a total defeat for humanity.' Inspired by sources of Earth magic and soil secrets, JuJu strives to turn that defeat into a celebration of spirit and modern psychedelia.
https://www.facebook.com/JuJuSpell/
https://fuzzclub.bandcamp.com/album/maps-and-territory
https://fuzzclub.com/portfolio/juju/
Komodo Kollektif (GB)
Unter Mithilfe des Amtes für internationale Beziehungen in Nürnberg und Glasgow ist es gelungen, die Glasgower Band Komodo Kolektif exklusiv (Invisible Inc.) zu einem one-off-gig nach Nürnberg zu holen.
Komodo Kolektif is a loose collective of veteran multi-instrumentalists based not in Indonesia as one might expect with such a name, but Glasgow, Scotland. The instruments used (saron, gender, kempul) belong to local gamelan ensemble Gamelan Naga Mas of which two of the musicians have been full-time members for around a decade while the other members are also loosely affiliated and have appeared as 'guest' musicians on various one-off performances and who are themselves well-known musicians in their own rights.
Combined with an arsenal of vintage synthesizers, FX-laden guitar and traditional hand percussion the resulting concoction is a magical, mystical brew indeed.
Visuals by LAVAMATHICS
Präsentiert von Programmgruppe des Z-Bau, Amt für Internationale Beziehungen, Radio Z, Undergroundäxperten, eclipsed Rock Magazin